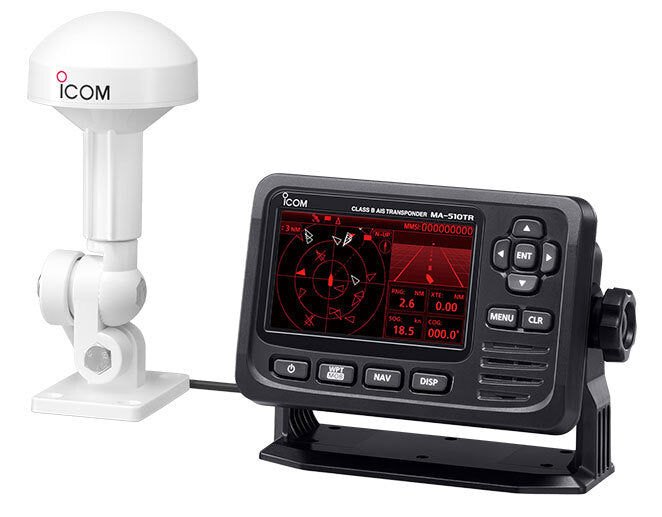 {
      "variants": [{
            "id": 42773271445666,
            "selected": false,
            "sku": "8162635",
            "inventory_quantity": -5,
            "inventory_policy": "continue",
            "option1": "Default Title",
            "option2": "",
            "option3": "",
            "price": "135000",
            "compare_at_price": "151045"
,
            "swymData": {
  "empi": 7712910999714,
  "epi": 42773271445666,
  "pr": 1350.0,
  "du": "https://www.biasboating.com.au//products/class-b-ais-transponder-ma-510tr?variant=42773271445666",
  "iu": "\/\/www.biasboating.com.au\/cdn\/shop\/products\/8MA-510TR_620x620.jpg?v=1666865880"
}
,
            "metafields": {}
          }],
      "productOptions": [
        
          {
            "name": "Title",
            "available": [
              
                "Default Title"

              
            ]
          }
        
      ],
      "default_variant": true,
      "settings": {"invalid_text":"The selected options are not available together, please adjust your selection","unavailable":"Unavailable","select_option":"Please select an option","select_variant":"Please choose a variant"},
      "product": {
        "price": "135000",
        "compare_at_price": "151045"
      }
    }
  
Class B AIS Transponder with Wide Viewing-Angle Color TFT LCD receiving both Class A and B AIS Signals
Benefits of AIS
An AIS transponder on your boat automatically receives information broadcast by other AIS-equipped vessels and base stations, all while your own vessel's static and dynamic information is being transmitted. Using with an AIS transponder, you can find AIS mounted small boats and buoys that are difficult to be detected with a marine radar. The MA-510TR can receive both Class A and B AIS signals and increase your safety at sea.
4.3 Inch Colour TFT LCD
The wide viewing, high resolution 4.3 inch colour TFT display clearly shows your and other vessels' positions. Potentially dangerous vessels are shown in red and shops registered as your friends are shown in yellow. The day-mode display is readable in direct sunlight, and the night-mode display ensures good readability in the dark for further convenience.
AIS Target List & Details
The 'Target' list screen shows all detected AIS-equipped vessels and targets. The 'Danger' list screen shows a list of vessels that are within six nautical miles of Closest Point of Approach (CPA) and sixty minutes of Time to Closest Point of Approach (TCPA) from your vessel. The 'Friend' list screen displays the detected AIS targets that you set as friends. When you want to see target details, select the target by the cursor keys and push [ENT] key.
Individual DSC Call
You can transmit an individual DSC Call by simply selecting an AIS target and the voice channel on the MA-510TR
NMEA 2000™ & NMEA 0183 Connectivity
With the plug-and-play functionality of NMEA 2000™, the MA-510TR can connect to a NMEA 2000™ network (an external plotter, marine radar and VHF radio).Using NMEA 0183/-HS connectivity, the transponder can connect to a transceiver, plotter device, marine radar or GPS receiver.
USB Connectivity
AIS data can be output from an USB cable connector on the rear panel
Collision Alarm Function
When a vessel comes into the CPA or TCPA range, the vessel's icon blinks on the plotter display and a beep sound is heard. When connected to external audio equipment installed on the chart table or fly bridge, the collision alarm function will alert you, even when you are away from the AIS transponder.
Supplied GPS Antenna
The GPS receiver with SBAS function is integrated into the MA-510TR. Position information can be simply received with connection to the supplied GPS antenna with 10m, 32.8 ft cable.
Silent Mode for Security & Privacy
Silent mode switches off the AIS transmitter and allows you to temporarily stop transmitting your vessel's position information. This function us useful when you do not want to reveal your fishing spots to other vessels. You can receive other vesse;'s AIS reports also while you're on silent mode.
Other Features:
Compatible with both m12v and 24v power sources
Multi-lingual user interface
Anchor watch function sounds an alarm when your vessel is at anchor but has drifted
IPX7 waterproof protection
After ordering online, you will receive an automated email confirmation containing your order details. Your order will then be confirmed within a few minutes of placing your order.

It is our policy to ensure we deliver to our customers in a timely manner. In order to achieve this we use a range of freight companies depending on the size and weight of your order. In some instances we may use a number of carriers to get your products to you. For example, chain may come by road, some electronic equipment by air.

Most orders are shipped within 2 - 5 Days

Shipping rates
Orders delivered to Australian Post Codes under $499 attract an $18.00 shipping charge.
Orders of $499 or more ship free.*

For Remote areas and bulky items. If the cost to send is vastly different to our standard delivery costs, someone from our team will contact you prior to dispatch to arrange further payment or to issue a refund if you are not happy with the additional charges.


International orders will be charged at $0.00 initially and our staff will be in contact with a shipping quote. If the quote is not accepted the customer reserves the right to cancel their order and be refunded in full.

Should you have any queries or concerns about shipping, please don't hesitate to get in touch by clicking the support button on bottom right of the page.
Others Also Viewed
Free Shipping
We offer free shipping for purchases over $399
Satisfied or Refunded
Love it or not entirely satisfied with your order? Let us know!
Top-Notch Support
Any questions? Our team is one click away!
Secure Payments
Your payment information is processed securely.